When we say GOMR is the most innovative team relay race in the world, it means we've done the research and haven't found one that does what we do. All other road relays have one format: pay a registration fee, rent two vans, and you're on your own to navigate unfamiliar roads, running and driving, for the next 30 hours.

Don't get me wrong, I have run relays for the last 10 years and will continue to run them as long as a team will have me. However, GOMR was created as a way to eliminate the pain points that all other road relay races have - renting and driving vans.

GOMR is still a 208-mile relay race with 36 segments (Legs), where teams of 12 start Friday morning and run continuously, relay style, until they reach the finish line. The difference is the format. But it makes all the difference.

GOMR's format focuses on the runner's experience and provides the maximum amount of time for relaxing, sleeping, and hanging out with teammates between runs, without spending up to 30 hours in vans. The graphic below shows a great comparison.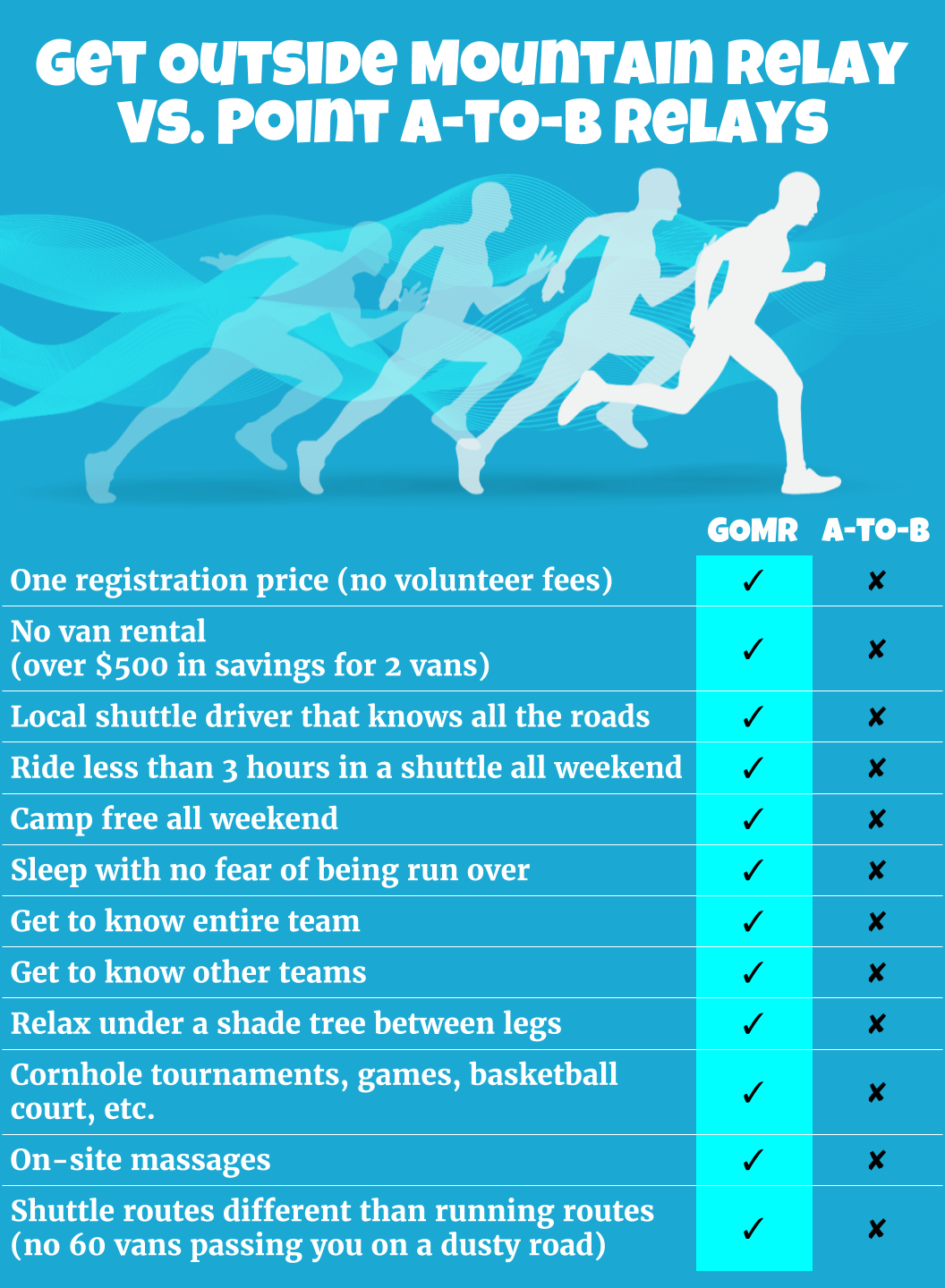 If you're ready to take on the beautifully challenging GOMR course. If you're ready to have a team experience like no other. If you're ready to become part of the growing GOMR Nation. Then think of a really cool name and REGISTER today!