How GOMR Works. What is a Hub Relay?
We have mapped a challenging and beautiful 104-mile loop around Alleghany County, NC, starting and ending on the campus of Blue Ridge Christian School (GOMR Nation). The loop will be completed twice to finish the 208 miles.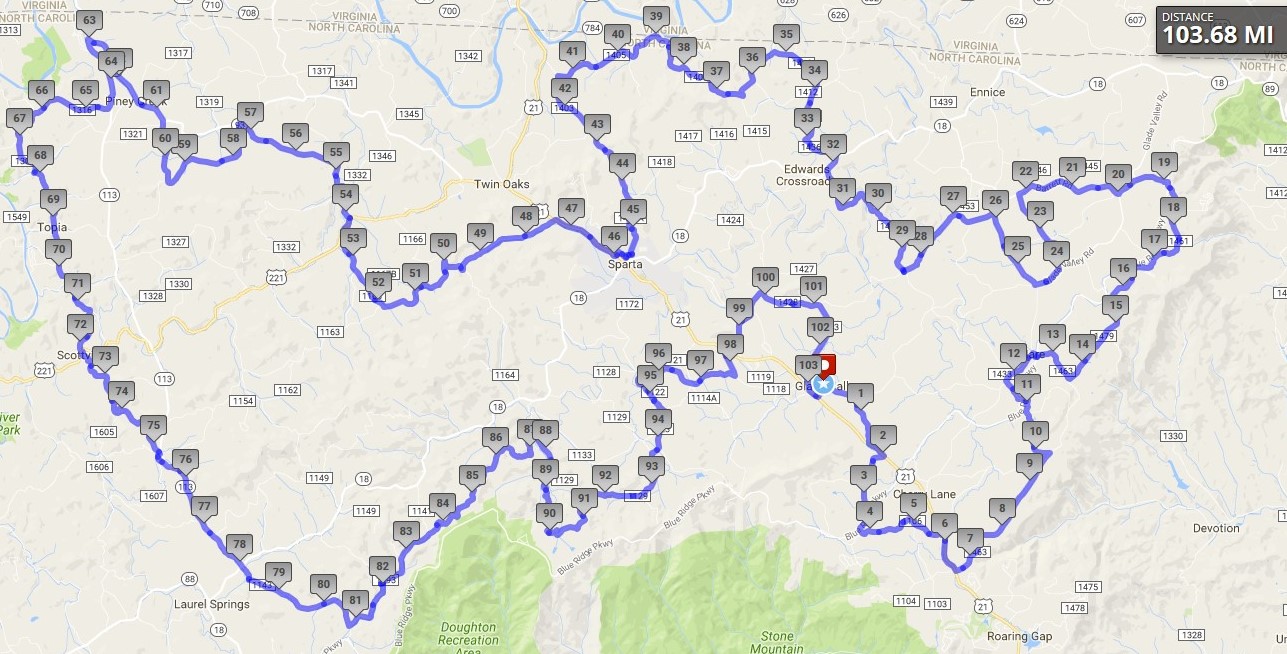 Get Outside Mountain Relay is a Hub Relay. A Hub Relay is where the start and the finish are in the same location. GOMR will start and end on the campus of Blue Ridge Christian School (GOMR Nation).
What? No vans? How does that work?
GOMR is a relay race where we are taking care of the transportation (shuttling) of the Gomers to their exchanges. This reduces a tremendous stressor for teams. No longer does someone have to stay up all night. No longer does someone have to navigate unfamiliar roads. No longer do teams have to worry about getting their security deposit back. We only want you to have a great time and run.
Think of a tire. The Hub is GOMR Nation where Gomers rest, have fun, and live as a community. It is the logistics headquarters of GOMR. The Spokes are where GOMR Volunteers will be taking Gomers out to their start legs and bringing them back to the Hub when their leg is done. And the tire is the beautiful and challenging mountain course of GOMR.
GOMR is a road race where teams of between 4-12 runners (Gomers) will rotate through 36 legs, as they run 208 miles around Alleghany County, NC.
The course is a 104-mile loop, beginning and ending at GOMR Nation. The loop will be completed twice for the 208-mile relay.
GOMR Nation is the Start, Leg 18 exchange, and the Finish. Therefore, Leg 1 is also 19, Leg 2 is also 20, Leg 3 is also 21, Leg 4 is also 22, etc.
The one Exchange rule is that an exchange has to happen at each Exchange. Teams can pick whatever rotation works best for them to complete the race.
Depending on the speed of your team, the race will take between 20 and 35 hours to complete.
The format for most relay races these days is to start in one location and end up 200 or more miles away, usually in a busy city with difficult parking. Though a percentage of people enjoy that aspect, the vast majority of runners will cross the finish line, maybe grab a meal with their team, then head home. And this is usually the problem. Because you've been without your personal vehicle, it is almost logistically impossible for those two vans to get everyone where they need to be. It is more likely that you will have to have someone come pick you up; which is another additional expense of time and money. You also have to find unique ways to rest, stretch, and sleep while cramped in a van with all your team's belongings.

GOMR is radically changing the norm, but sticks to the spirit of relay racing. The two major differences between GOMR and other relays are that the start and finish are in the same location and teams will not have to rent vans and drive during the relay. Let's face it, the journey is the destination.

We're all doing relays because we want to achieve a personal goal and spend time with friends (or strangers that become friends). Getting to spend that down time with your whole team (except those running) in the relaxing and festive atmosphere on GOMR Nation trumps trying to find a parking space in some city with heavy traffic and hundreds of other vans.

GOMR Nation (campus of Blue Ridge Christian School) will be the hub for the relay. Starting and ending in the same location has enormous benefits.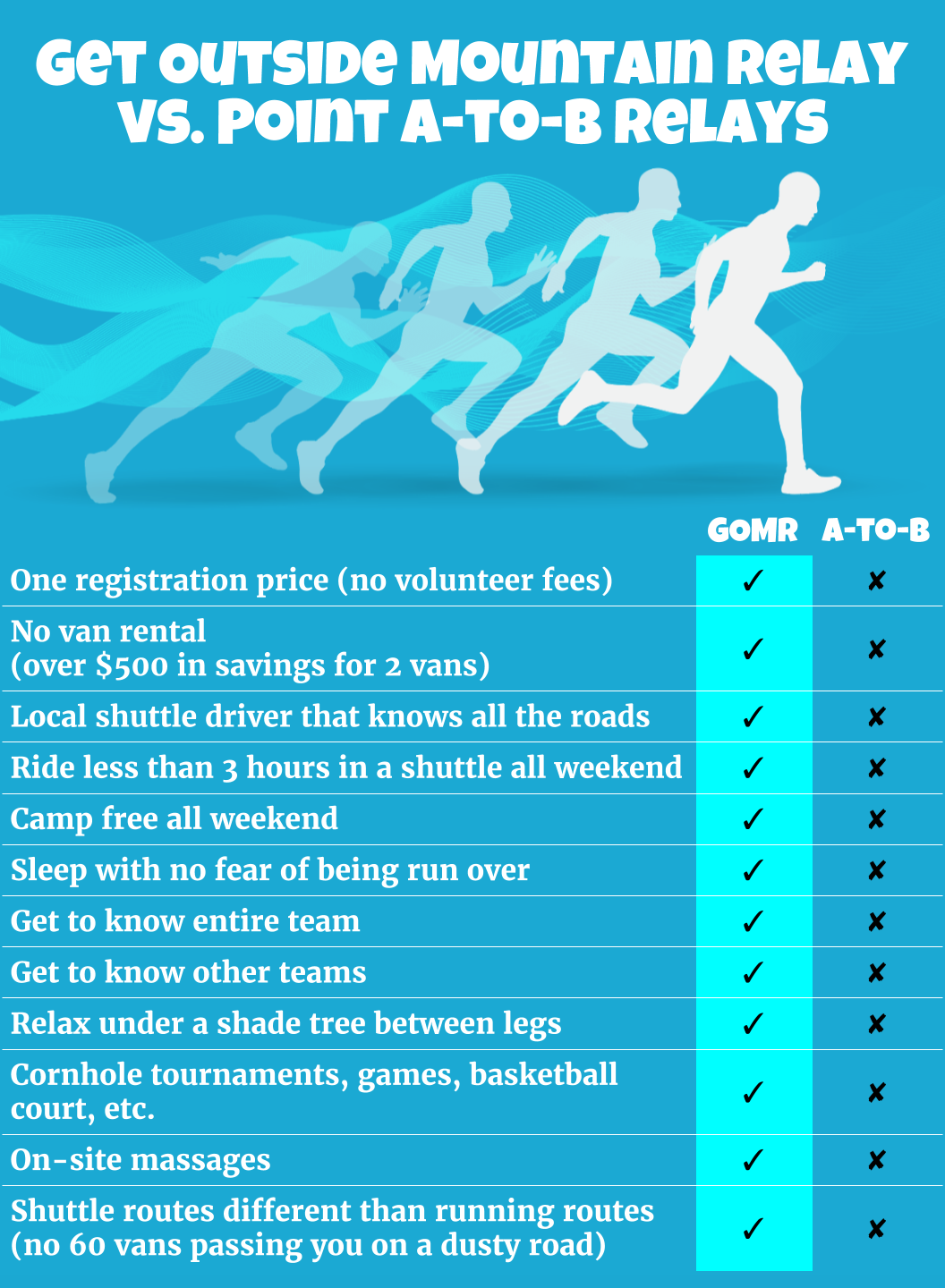 GOMR Officials will be on the course for support; to cheer on Gomers, and to help with any needs.

We are also inviting the public along the route to be supportive of the relay. So, you will probably have people cheering you on anyway. And with the format the way it is, we hope that the Gomers waiting to run will be cheering on every Gomer coming into the exchanges.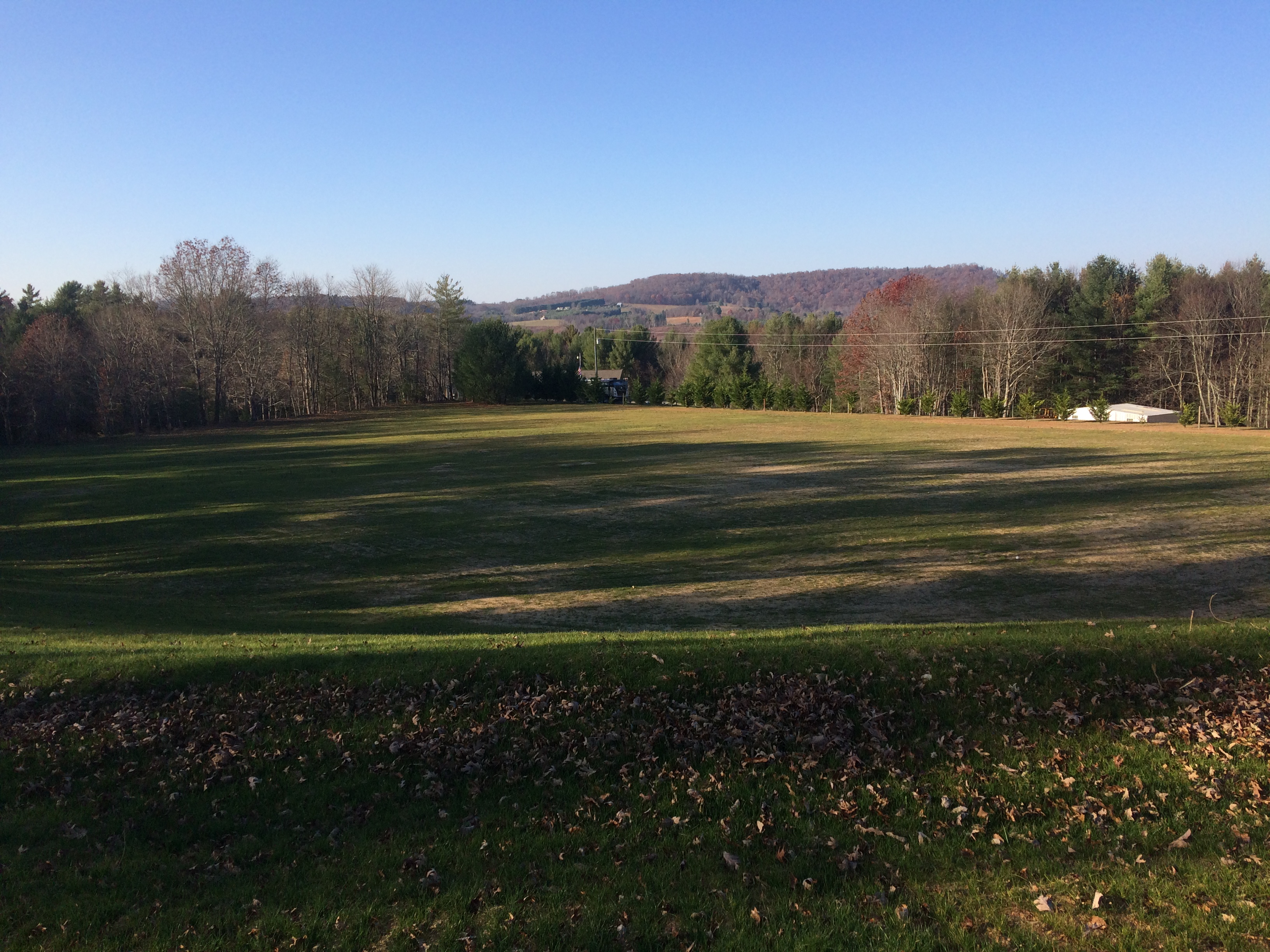 (View of GOMR Village)
GOMR Nation is where Gomers live. At least for one weekend a year. A Gomer team camps in a GOMR Village Site that is specifically theirs. They have a name for their Village Site. They have a flag that stakes their claim in the Village. They may even have a pike that has the "kills" they've acquired. This is your home. Make it yours. It could be pretty and pink, or dark and sinister, or simply fun.
Weekend Schedule
Thursday, May 31, 2018 - 12:00pm - GOMR Nation opens for teams to check in and set up camp.
Friday, June 1, 2018 - 5:00am - GOMR starts with first teams leaving campus.
Saturday, June 2, 2018 - 6:00pm - Awards ceremony for top teams.
Saturday, June 2, 2018 - 6:30pm - After party begins.
Sunday, June 3, 2018 - 12:00pm - GOMR Nation closes. Have a wonderful year and come back!!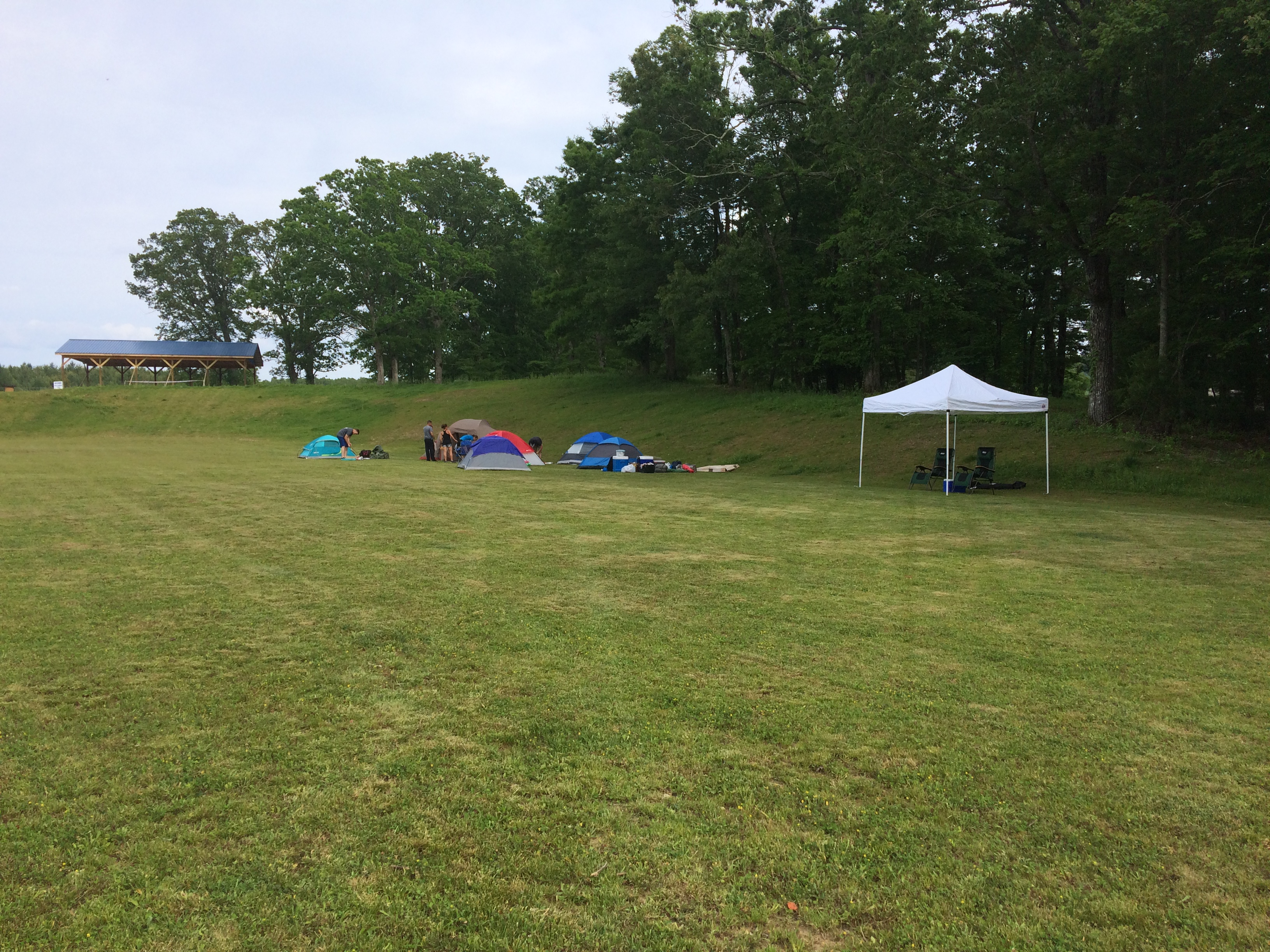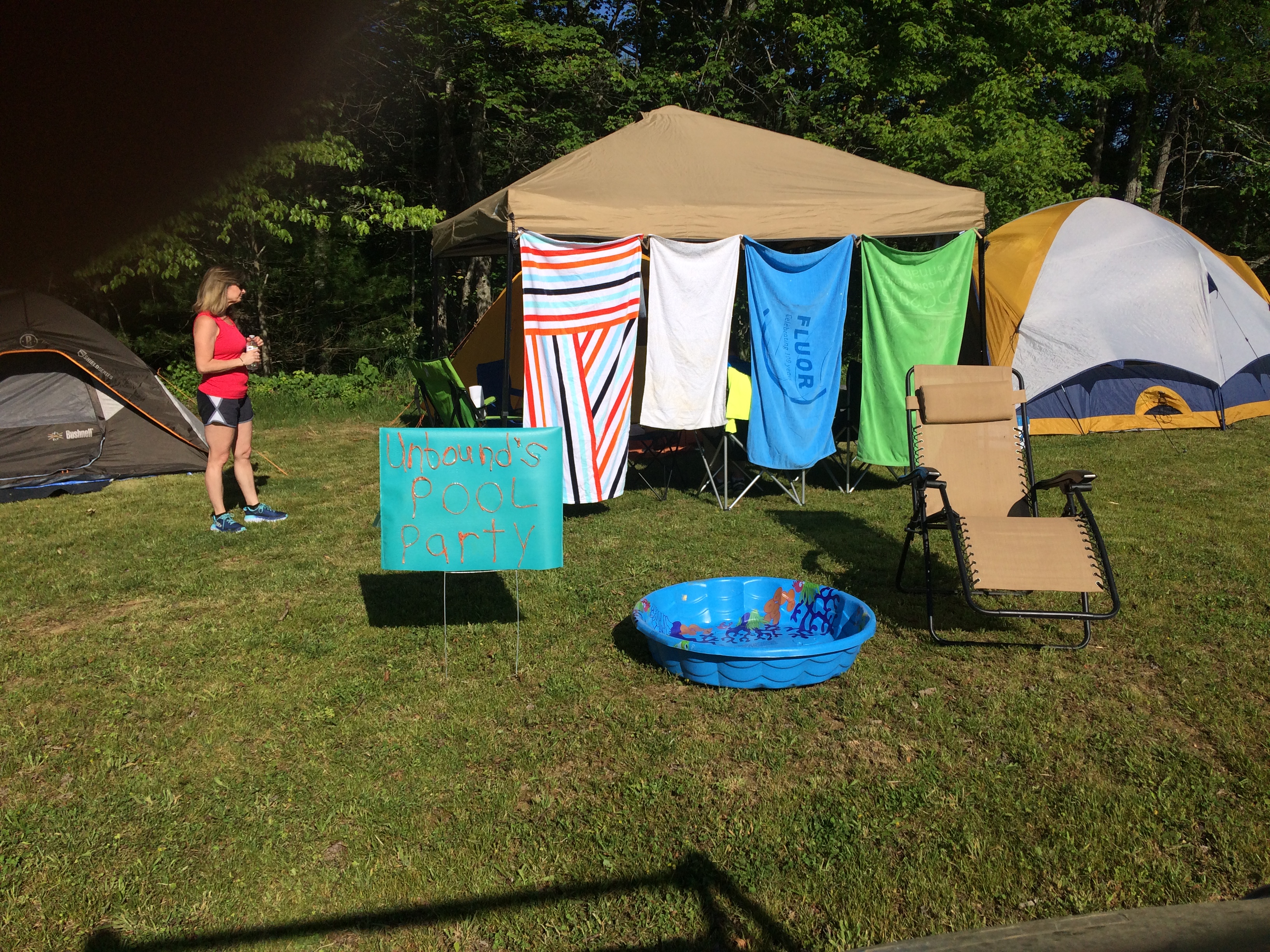 GOMR Nation is the 22 acre campus of Blue Ridge Christian School, where the Start, Leg 18 Exchange, and Finish are for the Get Outside Mountain Relay. Gomer teams will be given a piece of land to call their very own for the weekend. This is your Site in the Village. It will be large enough for several small tents (no vechicles allowed) or a couple of big tents. Or everyone can sleep under the stars. The point is, call the Village home. Come up with a great theme that matches your Gomer team name and go crazy. Pink flamingos and a wading pool? Okay. Pirate Ship? Fine. Redneck front porch? Great. Think you'll miss being in a van for 30 hours? Bring some uncomfortable benches and sleep sitting up. However you want to do it. Bring out your Gomer team's personality and you may win the prize for best GOMR Village Site and bragging rights for a year.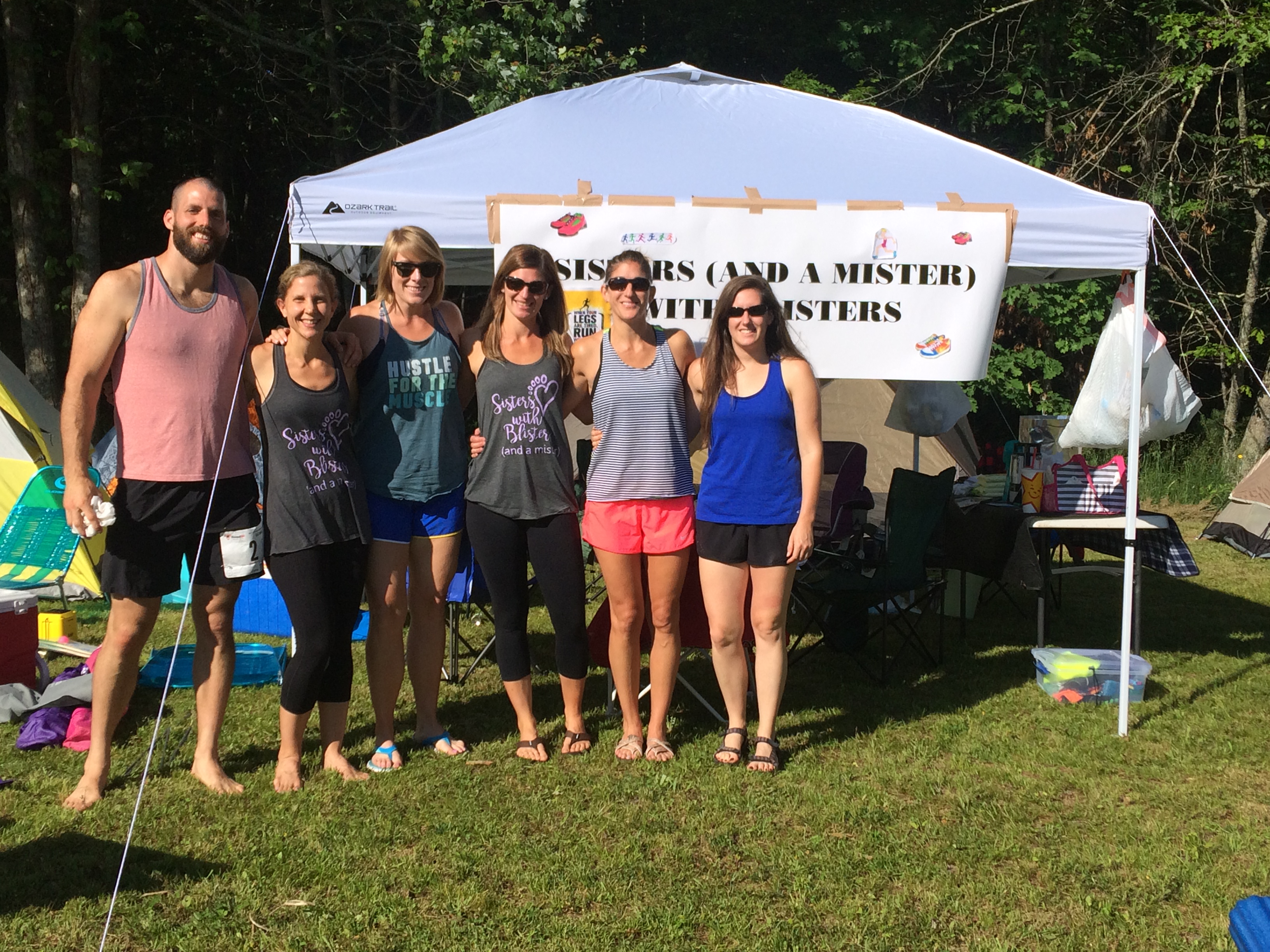 GOMR Nation is the center of this Hub Relay. It is where everything but the running happens. Bathrooms, meals, games, activities, rest, fellowship, etc. Haven't you wanted to get to know the people in the other van from other relays? Chances are you weren't able to. GOMR Nation will provide a relaxing and festive atmosphere between your GOMR legs.
Family Camping
GOMR is a family friendly event, though there will probably be some alcohol consumption at the end of the relay, during the after party. And we're not going to be able to control everyone's language, so keep that in mind. However, GOMR Nation welcomes teams that want to bring family members. Husbands, wives, and/or children will find a nice campus to wander around, playground equipment to play on, games to play, and shade trees to relax under. If family members want to volunteer, we welcome that as well, and invite you to check out the Volunteer Signup page. All children under the age of 18 will need to be accompanied by an adult at all times. Yep, that means walking with him/her to the porta-potty in the middle of the night too.
Questions? Contact the Head Gomer, Donny McCall, at contact@getoutsidemountainrelay.com.
March 17, 2018
FREE GOMR Preview Run - Register online

8:00am - Arrival at GOMR Nation - 122 Glade Valley Church Road, Glade Valley, NC
8:30am - Runs starts - Leg 1/19 from GOMR Nation to Cherry Lane Volunteer Fire Department
9:30 to 10:00am - Shuttle back to GOMR Nation
10:00am - Breakfast (Bagels and fruit)
10:00am - Speaker - Donny McCall - Head Gomer/Founder of GOMR
10:15am - Speaker - Tim Whitmire - Founder of F3 and The Iron Project
10:45am - Relax and tour GOMR Nation. Computers will be available to register teams.
11:30am - Optional run - Shuttle to Exchange 18/36 and run from Grace Community Church to GOMR Nation.
1:00pm - Event ends
May 17, 2018
Registration closes.
Last day to make team additions or substitutions free of charge.
May 24, 2018
Team start times will be emailed to Gomer Captains.
Thursday, May 31, 2018
GOMR Nation will open at 12:00pm May 31 for Check/Move In and Packet Pickup. Check in at Alexander Hall.

Mandatory volunteer and participant meeting at 7:30pm at Alexander Hall.
Friday, June 1, 2018
GOMR Starts!

First wave of Gomers will leave GOMR Nation's Start Line at 5:00am. Waves will leave every 30 minutes.

Games, entertainment, food, vendors throughout the day.
Saturday, June 2, 2018
The final Gomers should cross the finish line by 6:00pm.

Games, entertainment, food, vendors thoughout the day.

GOMR Nation will remain open for teams that want to camp Saturday night as well.
Sunday, June 3, 2018
GOMR Nation will close at 12:00pm. See you next year!! Or at another Get Outside Event's race!!
Teams will be placed into groups (waves) that will be sent out from the Start line in 30 minute intervals (5:00 am, 5:30 am, 6:00, am, 6:30 am, etc.). Depending on your team's submitted 10k pace, you may have a very early start or a later start.

Gomer #1 runs out of GOMR Nation.

Gomer #2 will get into a van to be shuttled to Exchange #1. When he/she arrives at the Exchange, there should be time to warm up. Don't forget to bring Gomer #1's water, towel, etc.

Gomer #3 will check in and be "on deck" and ready to be shuttled to Exchange #2.

Gomers 4-12 get to sleep in if they want.

When Gomer #1 enters Exchange #1, he hands off the slap bracelet to Gomer #2.

Gomer #2 heads off to Exchange #2.

Gomer #1 may have a little time to cool down and cheer other Gomers coming into Exchange #1. Or he may have to get right in the van and head back to GOMR Nation. Our volunteers will radio back to GOMR Central that an exchange has happened. When the shuttle is ready to leave, all the Gomers that have finished the leg will be shuttled back to GOMR Nation where they can enjoy games, food, music, rest, and fellowship.

By this point, Gomer #3 will be shuttled to Exchange #2.

Gomer #4 will then be on deck. And so on.

Just as you must keep up with who is running next on a Point A to B relay, it will be your responsibility to check the Big Board at GOMR Central periodically to know if it is close to your time to be shuttled to your leg. The GOMR Central staff will be kept abreast of when Gomers have come into each Exchange and passed the bracelet to the next Gomer.

There will be at least two shuttles assigned to each exchange. Once an exchange opens, the shuttles will be in constant rotation back and forth between GOMR Nation and that exchange. Shuttle routes are mostly different than the running routes so there is very little impact with our vans. Some exchanges are close (approximately 7-10 minutes away), while others are up to 30 minutes away. Shuttles will be numbered for the exchange they are assigned to. You may have to go earlier than you want, simply because a van may be leaving at that time. Otherwise, your active Gomer could be standing around up to 30 minutes or more, waiting on you.

If a shuttle is leaving the Exchange as you come in and pass off the slap bracelet, know that you will have to hang around for about 30 minutes until the next shuttle arrives, drops off fresh Gomers, and heads back to GOMR Nation.


SPONSORS
Partner Organization

Partner Organization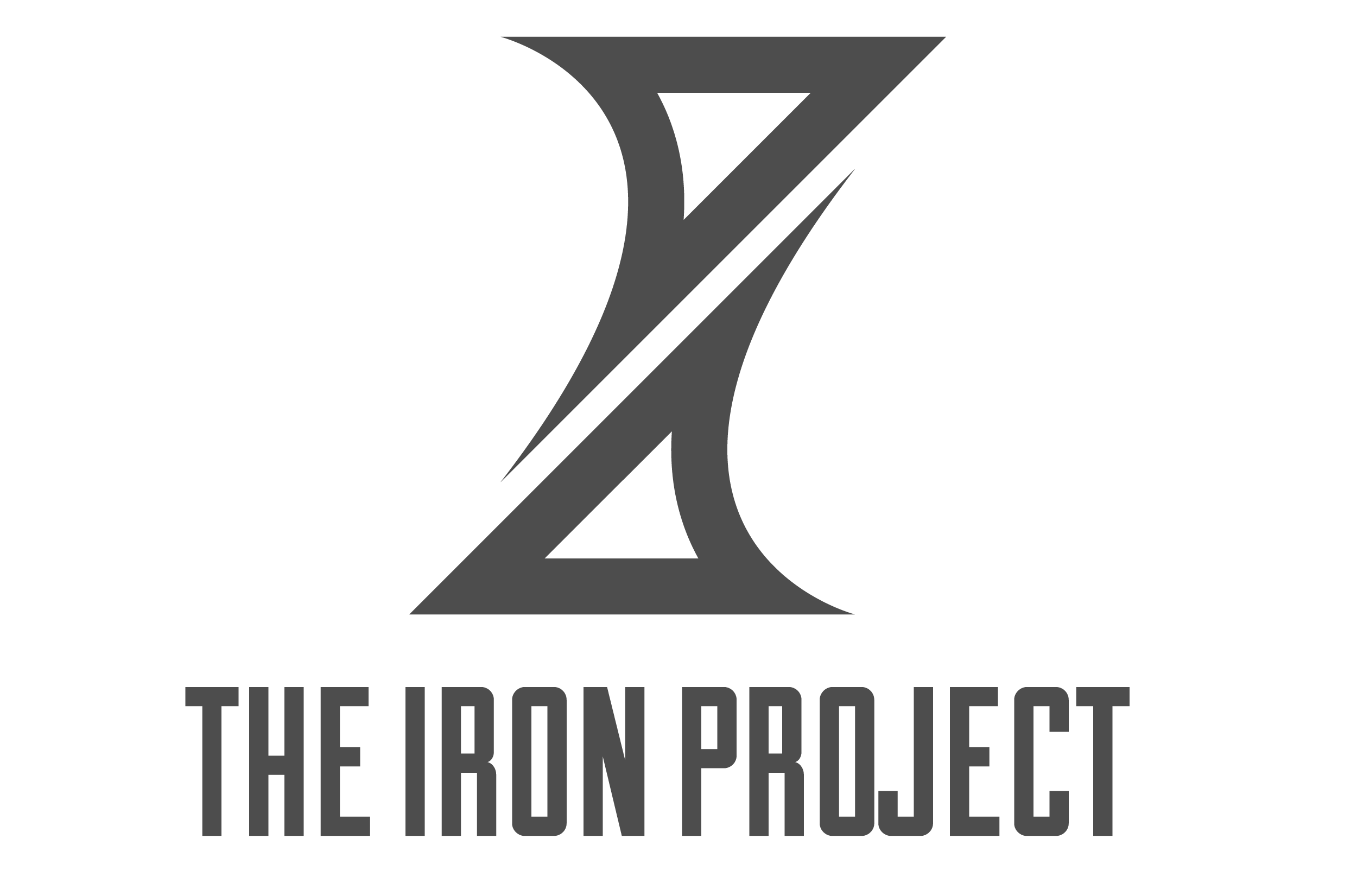 Apparel Sponsor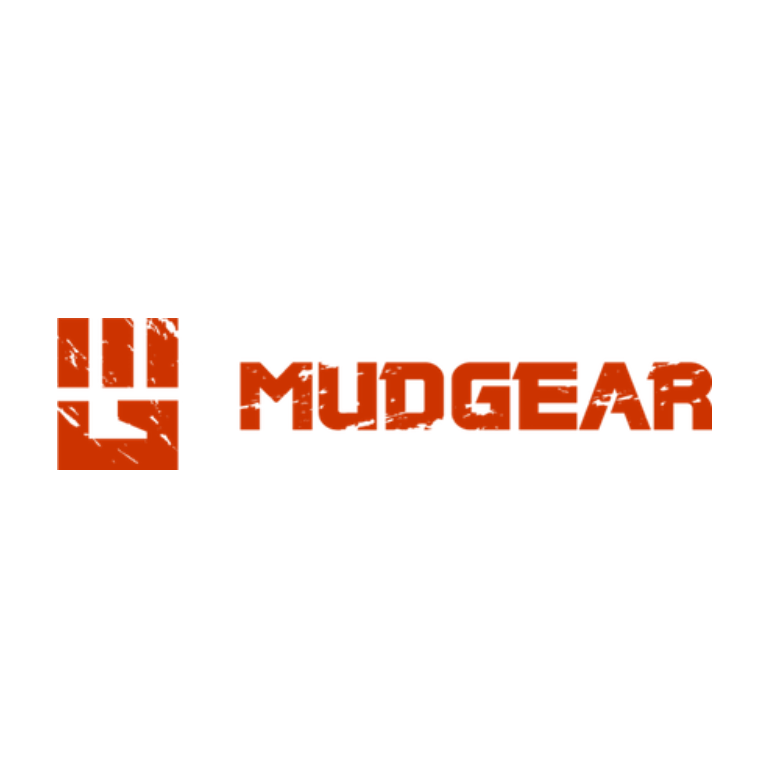 Beverage Sponsor