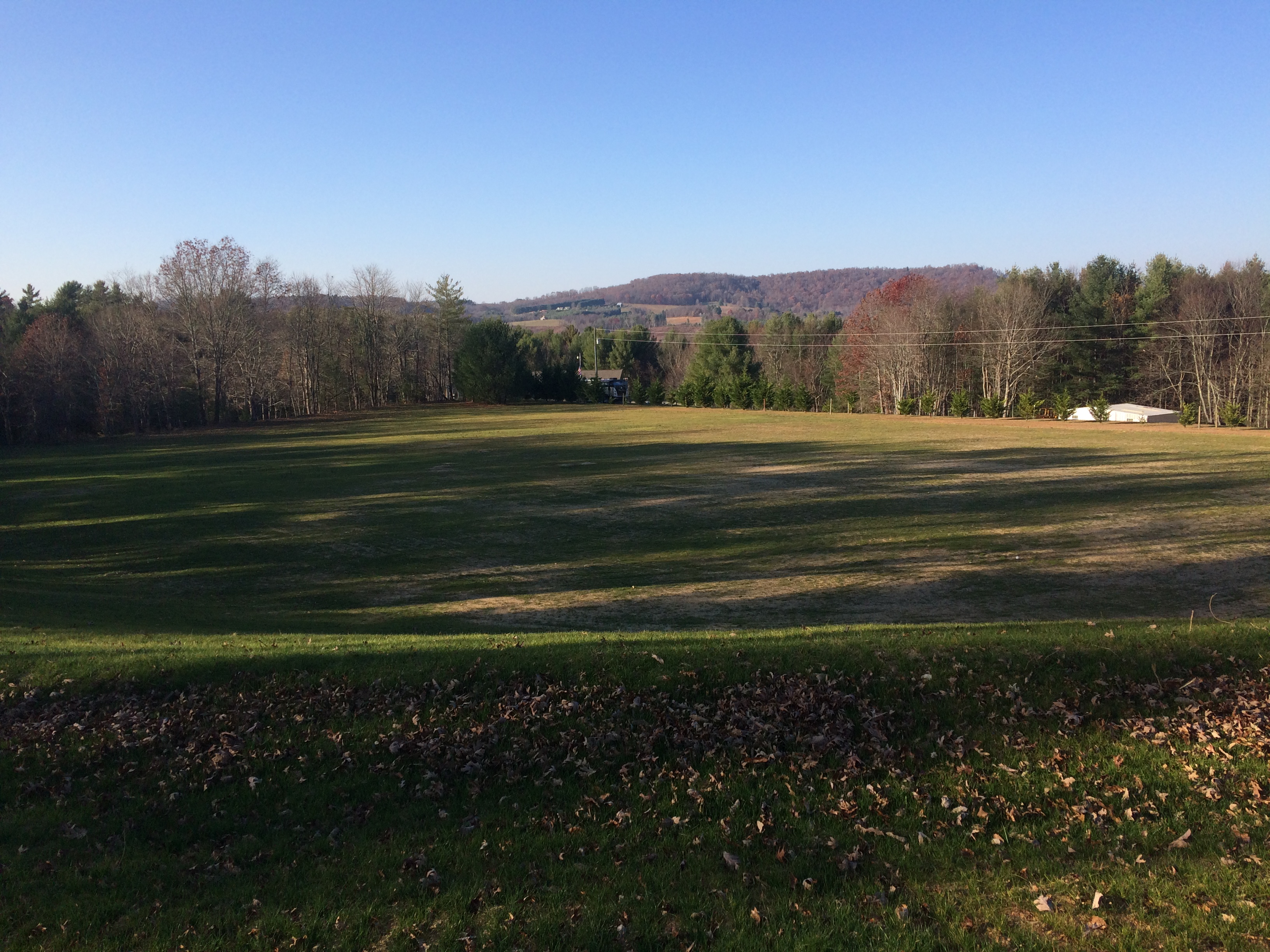 (View of GOMR Village)
GOMR Nation is where Gomers live. At least for one weekend a year. A Gomer team camps in a GOMR Village Site that is specifically theirs. They have a name for their Village Site. They have a flag that stakes their claim in the Village. They may even have a pike that has the "kills" they've acquired. This is your home. Make it yours. It could be pretty and pink, or dark and sinister, or simply fun.
Weekend Schedule
Thursday, May 31, 2018 - 12:00pm - GOMR Nation opens for teams to check in and set up camp.
Friday, June 1, 2018 - 5:00am - GOMR starts with first teams leaving campus.
Saturday, June 2, 2018 - 6:00pm - Awards ceremony for top teams.
Saturday, June 2, 2018 - 6:30pm - After party begins.
Sunday, June 3, 2018 - 12:00pm - GOMR Nation closes. Have a wonderful year and come back!!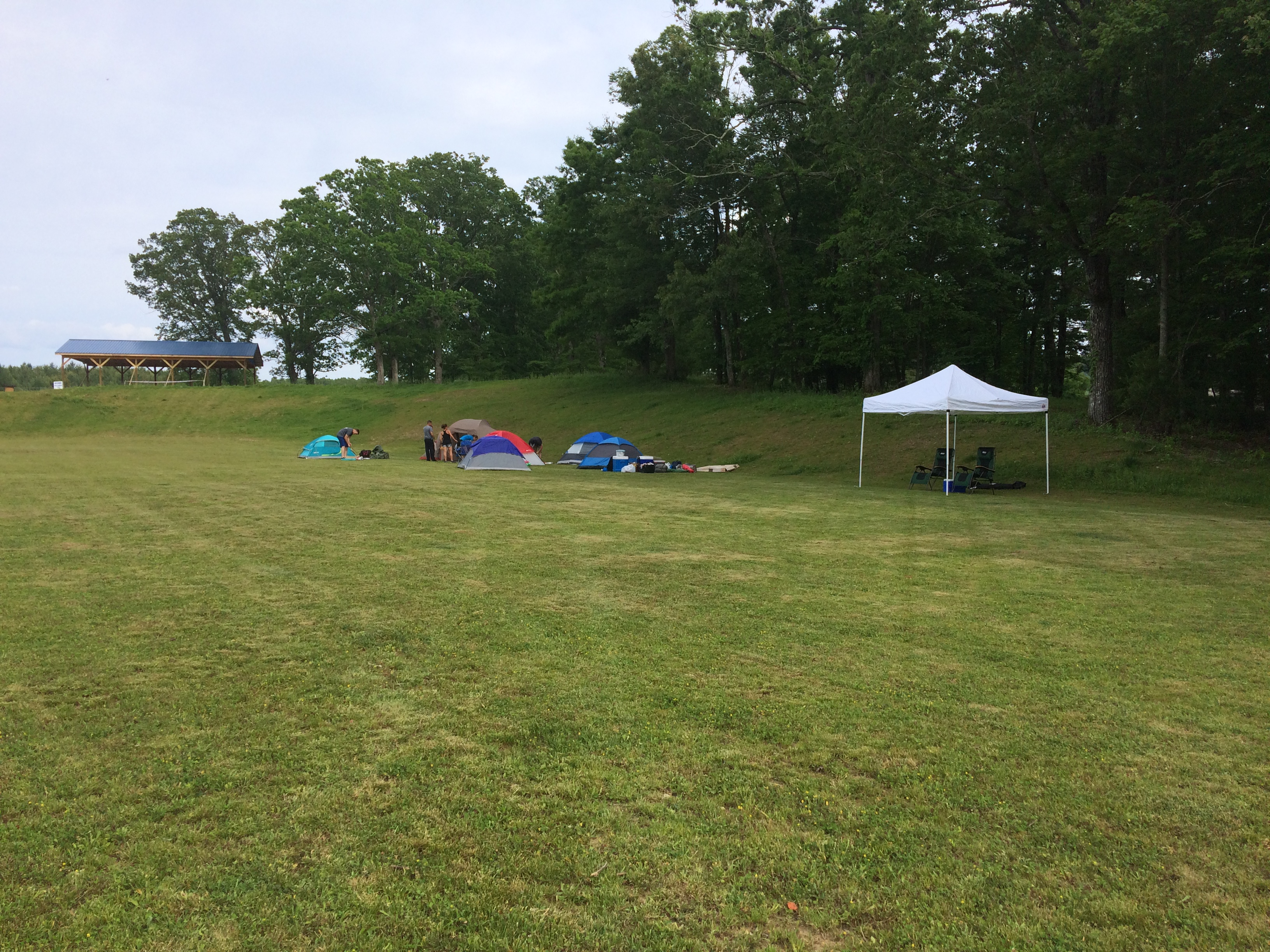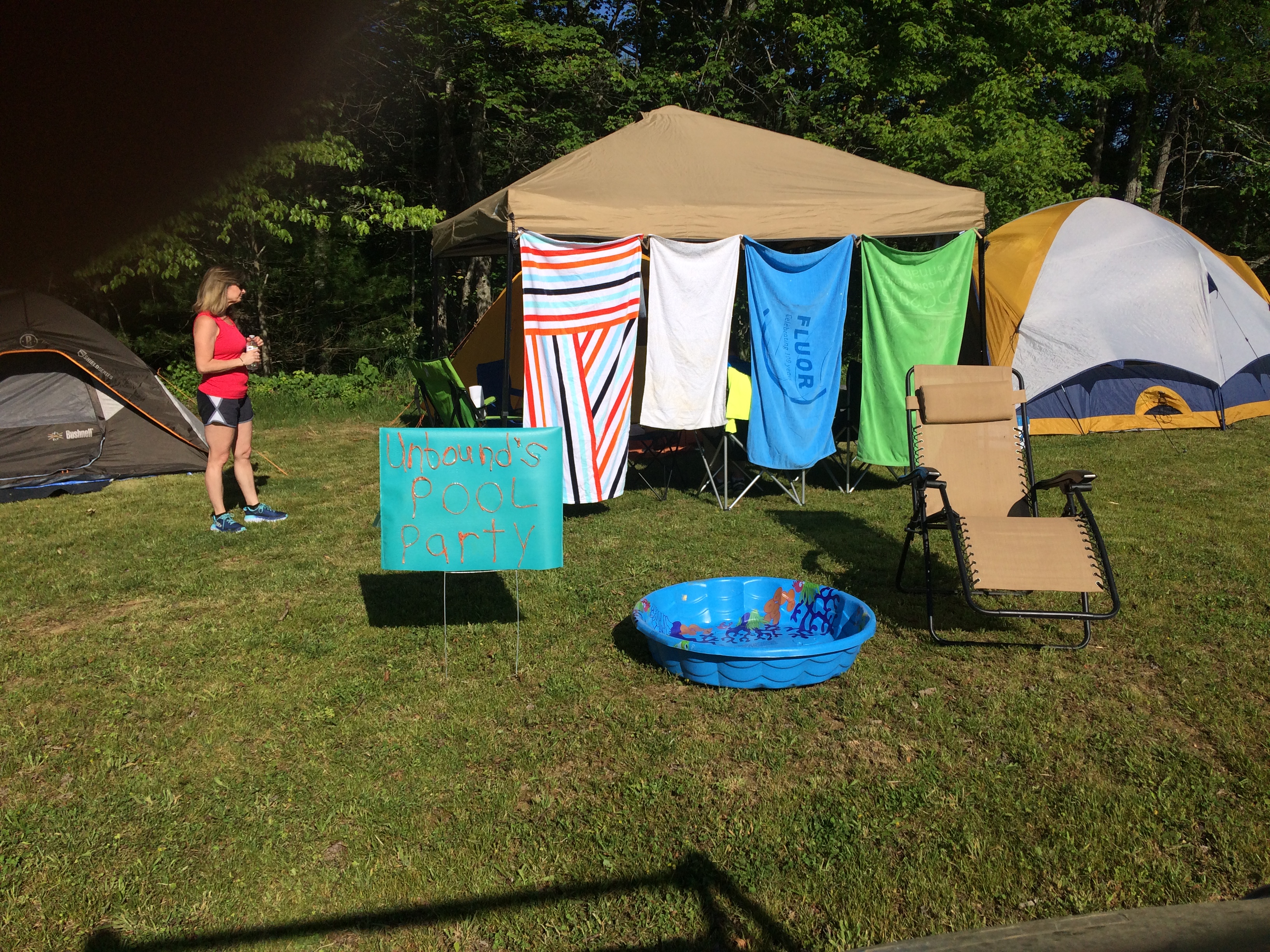 GOMR Nation is the 22 acre campus of Blue Ridge Christian School, where the Start, Leg 18 Exchange, and Finish are for the Get Outside Mountain Relay. Gomer teams will be given a piece of land to call their very own for the weekend. This is your Site in the Village. It will be large enough for several small tents (no vechicles allowed) or a couple of big tents. Or everyone can sleep under the stars. The point is, call the Village home. Come up with a great theme that matches your Gomer team name and go crazy. Pink flamingos and a wading pool? Okay. Pirate Ship? Fine. Redneck front porch? Great. Think you'll miss being in a van for 30 hours? Bring some uncomfortable benches and sleep sitting up. However you want to do it. Bring out your Gomer team's personality and you may win the prize for best GOMR Village Site and bragging rights for a year.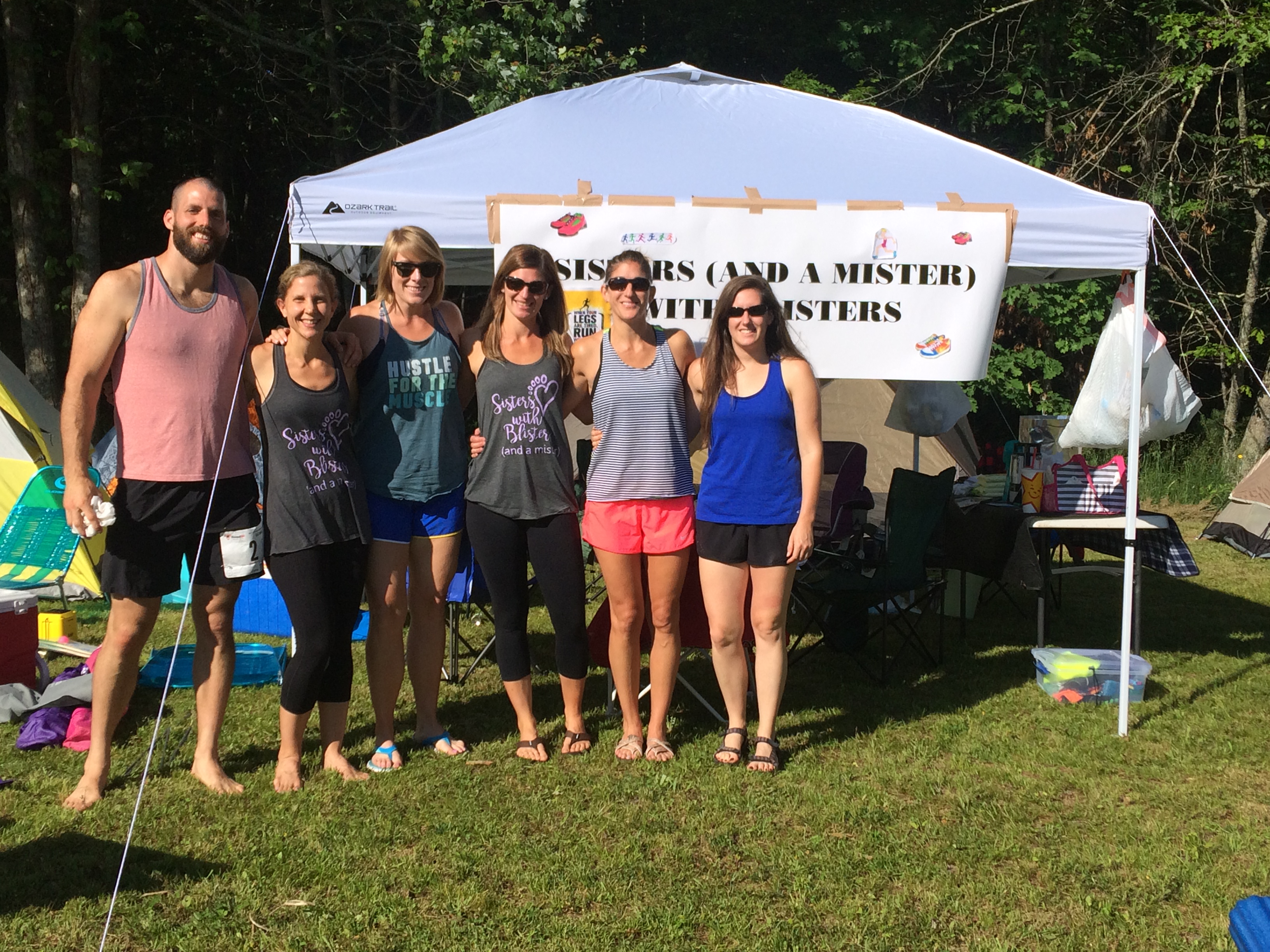 GOMR Nation is the center of this Hub Relay. It is where everything but the running happens. Bathrooms, meals, games, activities, rest, fellowship, etc. Haven't you wanted to get to know the people in the other van from other relays? Chances are you weren't able to. GOMR Nation will provide a relaxing and festive atmosphere between your GOMR legs.
Family Camping
GOMR is a family friendly event, though there will probably be some alcohol consumption at the end of the relay, during the after party. And we're not going to be able to control everyone's language, so keep that in mind. However, GOMR Nation welcomes teams that want to bring family members. Husbands, wives, and/or children will find a nice campus to wander around, playground equipment to play on, games to play, and shade trees to relax under. If family members want to volunteer, we welcome that as well, and invite you to check out the Volunteer Signup page. All children under the age of 18 will need to be accompanied by an adult at all times. Yep, that means walking with him/her to the porta-potty in the middle of the night too.
Questions? Contact the Head Gomer, Donny McCall, at contact@getoutsidemountainrelay.com.